After a motorcycle accident, we'll be here to assist you with any help you need. You could lose time from work, owe medical bills,  or have to deal with pain and suffering.
Motorcycle Accident Representation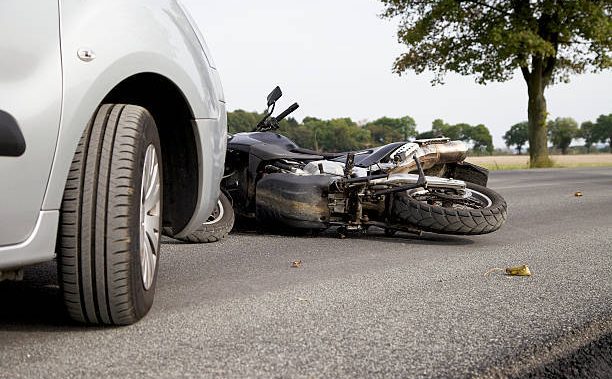 If you've been a victim of a motorcycle accident, we have you covered!
Motorcycles do no have the extra protection that the cabin of a car provides, putting the driver at much more of a risk.

When you come to us at Cappuccio & Cappuccio, we'll give you the best representation throughout the whole process. Give us a call at 401-596-4072
Rhode Island Motorcycle Accident Attorneys
When you choose Cappuccio & Cappuccio, you're choosing over 70 years of experience. Our lawyers will work for you to make sure you get the best compensation. Their past success with these type of cases in Rhode Island is definitely something you want to have on your side. 
When you choose Cappuccio & Cappuccio to handle your case, our lawyers are here to help you:
Get the treatment you need to get better.
Gather medical records related to your car accident injuries.
Prepare your case for trial if you don't receive a fair settlement offer for your injuries.
Look into the cause of your car crash.
Consult with wage loss experts to help calculate future economic damages.
Negotiate with the insurance company to help you get maximum compensation.
Common Types of Motorcycle Accidents
There are many different things that can lead to a motorcycle accident. No matter what the cause, Cappuccio & Cappuccio have your back. We have experience with all kinds of accidents, including those caused by:
Sometimes the accident has nothing to do with the driver. If your vechicle has had a defect and was the cause of your accident, we are here to help.
There are plenty of times where motorcyclists have difficulty seeing other drivers or obstructions. If this happened to you Cappuccio & Cappuccio have you covered.
Often times, drivers are looking for other cars rather than motorcycles. This can cause them not to yield for you when you're riding. If you managed to slip into a driver's blind spot, give us a call today!
Unfortunately, DUI accidents are fairly common in the United States. If you've been a victim of a driver who was under the influence, we're here to lend a helping hand.
Massachusetts and Rhode Island Motorcycle Accident Laws
Here at Cappuccio & Cappuccio, we are well are that Rhode Islanders are not confined to just the roads of Rhode Island, it is important to us that you know the different laws in the State of Massachusetts. We are here to answer any questions you may have about the Massachusetts or Rhode Island laws, just give us a call at 401-596-4072.
Types of Motorcycle Accident Injuries
Motorcycle accidents can cause a wide variety of injuries. When you come to us at Cappuccio & Cappuccio, we can help get you the compensation you need for any injury you have sustained. Because of the wide range of accidents, there are a wide range of injuries, such as:
-Arm and Leg Injuries
Injuries to the arms and legs tend to be pretty common in accidents. They can be very serious because they can impact your ability to do everyday things like walking.
Some common types of arm and leg injuries are:
Cuts, scrapes, and lacerations
Skin burns
Abrasions and avulsions
Contusions (bruises)
Infection caused by skin puncture
Blood clots
Aneurysm in the shoulder, arm, or leg
Deep vein thrombosis (a common cause of pulmonary embolism)
Muscle damage
Gangrene (dead tissue)
Limb infarction/ necrosis
Nerve damage
Broken fingers or toes
Broken arm or leg
Severed arm or leg
Surgical amputation subsequent to injury
-Back Injuries
Back injuries are no joke. Your back is a very important part of your body whether you realize it or not. Injuries to the back can leave you in constant pain and can make easy things difficult. 
Common back injuries include:
Sprains or torn ligaments
Herniated discs
Strains or torn muscles
Spinal cord injuries
-Brain Injuries
The brain controls everything happening in the human body. Serious damage to your brain can mean serious damage to your life. Some injuries are more serious and damaging than others, but nothing involving the brain should be taken lightly.
Different types of injuries to the brain include:
Concussions
Contusions
Diffuse anoxal injury
Intracranial hematoma
Parietal lobe injury
Temporal lobe injury
-Chest Injuries
The chest is a part of the body that is commonly injured in motorcycle accidents. It also includes vital organs such as the heart, lungs, and liver.
Chest injuries caused in accidents include the following:
Strained muscles
Broken, bruised, and fractured ribs (including incomplete fracture)
Sternal fracture (fractured breastbone)
Internal bleeding
Ruptured spleen
Abdominal aortic aneurysm
Myocardial contusion (bruising of the heart)
Cardiac arrhythmias
Punctured or collapsed lung
Respiratory distress
Flail chest
Tracheobronchial injury
Sepsis subsequent to chest injury
Organs that could possibly be damaged due to chest injury are:
Larynx
Trachea
Esophagus
Thymus
Lymph nodes
Pleura/ pleural space
Bronchus
Diaphragm
Liver
Gallbladder
Stomach
Pancreas
Kidneys
Pulmonary artery
-Head Injuries
Obviously, when people think of the head, they think of the brain. But there are many different kinds of head injuries that you can sustain in an accident.
When in a motorcycle accident, you can suffer injuries to:
Ears
Eyes
Nose
Jaw and Teeth
Face
Skull
-Neck Injuries
Neck damage is one of the most common results of motorcycle accidents. The force that can be the result of an accident is usually too much for your neck to handle. One of the most common injuries to the neck is whiplash. Whiplash can cause symptoms such as:
Pain that worsens with neck movement
Limited range of motion
Impaired ability to drive
Difficulty performing daily tasks at a normal pace
Stiffness in and around the neck
Headaches
Tenderness in the shoulders, arms, upper back, and lower head
Fatigue
Frustration
Dizziness
Tingling or numbness in the arm
Blurred vision
Tinnitus (ringing in the ears)
Lower back pain
TMJ/ jaw pain
Poor concentration and memory problems
Poor sleep
Depression
Other neck injuries include:
Disc injury
Spinal cord injury
Neck trauma involving traumatic brain injury
Neck sprain
Cervical dislocation
Nerve root damage
Neck fracture
Hyperextension
Lacerations, scrapes, or burns affecting skin on the neck
-Pelvis Injuries
The pelvis is a bony structure that makes up your hips. Pelvic and abdominal injuries are common in motor vehicle accidents, and because of their proximity, they often occur together. 
Different pelvic injuries include:
Pelvic fracture
Broken pelvis
Compressive pelvic injury
Pelvic contusions (bruising)
Back pain caused by pelvic injury
Hip fractures
Injury to the area(s) around the pelvis
Injuries involving the abdomen are:
Internal organ damage
Internal bleeding
Bowel obstruction
Intestinal injury
Stomach injury
Gallbladder injury
Colon injury
Pancreas injury
Liver injury
Kidney injury
Bladder damage
Hernia
Muscle/ tissue damage
Blunt abdominal trauma
Hematoma
Abdominal abscesses
Blood clots
Cuts, scrapes, or burns on abdominal skin
Abdominal swelling
Abdominal compartment syndrome
If you have suffered, or think you have suffered any of these injuries due to a motorcycle accident, give Cappuccio & Cappuccio a call at 401-596-4072 today!
To hear more about how we can guide and help you through this difficult time feel free to call us or contact us